[TUTORIAL] How to buy on Aliexpress
3:36
Hello
Aliexpress
(por si no la conocéis) es una web de venta estilo ebay, solo que china. Como pasa en otros sitios, hay muchos vendedores fake o productos de mala calidad, pero bueno, viendo los precios que tienen tampoco se puede pedir mucho, aunque yo he comprado bastantes cosas y estoy contenta. Supongo que es saber mirar.
Aliexpress (if you doesn't know about it) is a web shop like ebay, but chinese. Like in all webs, there are a lot of fake sellers and bad quality products, but seeing their prices I understand it. I bought sometimes in Aliexpress and I'm happy with my purchases, I supose that is know see.
Lo primero de todo es crear una cuenta y administrar tus datos para recibir los pedidos.
Una de las desventajas de Aliexpress es que no se puede pagar con paypal/cuenta bancaria, solo con tarjeta, así que si no tienes tarjeta no puedes comprar y por pagar con tarjeta te cobran un poquito más.
First of all is create an account and afministrate your personal information to receive purchases. One of the desadvantages of Aliexpress is you can't pay with paypal/bank account, only with target, so if you haven't you can't buy and if you pay with target they charge to you a little bit more.
Cuando ya tienes la cuenta, lo siguiente es buscar los productos. En el buscador puedes escribir cualquier etiqueta ya que es una página que ofrece gran variedad de productos.
Si te gusta la moda japonesa te recomiendo buscar "harajuku", encontrarás un montón de ropa por la que matarías jaja
When you have your account you can search products. You can write any hastag in the search because is a shop that offers a lot of products.
If you like japanese fashion I reccomend you to search "harajuku", you'll find a lot of lovely products.
Una vez encontrado el producto que buscas, puedes guardarlo en lista o comprarlo directamente.
When you choose the product, you can add it on wishlist or buy it.
Para saber si el producto es fiable hay que tener en cuenta varios aspectos/
To know is product is good there're some things to take care:
1. La puntuación del vendedor. Lo más fiable es si tiene coronas o diamantes. Hay casos en los que puede ser un vendedor nuevo, entonces podemos mirar la puntuación de la tienda en general. Para ello entramos en la tienda y miramos la pestaña de "feedback".
1. Seller's rating. The most reliable is if he have crowns or diamonds. Sometimes can be a new seller, then we can see shop ratings. For this enter on the shop and see "feedback".
2. Comparación de ventas con el feedback del producto. Hay veces en las que el número de feedbacks es superior al número de ventas, por lo que no es fiable. Cuando es al revés solo hay que mirar el feedback, leer los comentarios de la gente sobre la calidad y el envío del producto.
2. Compare sells with feedback. Sometimes there are more feedbacks than sells products, so isn't reliable. When it's opposite you can only look at feedback, read people comments about quality and shipping product.
3. Descripción del producto. Siempre hay una breve descripción con fotografías. Debéis mirarlo principalmente en la ropa, ya que la tabla de tallas suele cambiar de un vendedor a otro.
3. Product description. There's a little description and photographies always. You should look at this mainly with clothes because sizes change from one seller to other.
Y cuando tenemos asegurado todo esto, procedemos a pagar el producto.
And when all is secure, we procced to pay the product.
Cuando pagáis os sale "delivery days", son los días que tardan en procesar el pedido, después lo envían. Os llegarán correos de "su producto ha sido pagado" y "su producto ha sido enviado". El tiempo estimado de llegada del paquete en Aliexpress es de 15 a 45 días, así que hay que pedir las cosas con tiempo si las necesitas para algo en concreto, y no ponerse nervioso. Además tienes un contador de tiempo en la descripción del pedido.
When you pay, appears "delivery days", these are the days that take to procced the purchase, then they send it. The shipping time stimate in Aliexpress is 15 to 45 days, so you should order things with time if you need it soon, and don't be nervous. Also you have a timer in product's description.
¿Conocíais Aliexpress?/Did you know Aliexpress?
¿Habéis comprado alguna vez ahí?/Did you buy sometime there?
THANKS FOR READ AND COMMENT!
Goodbye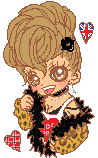 cookiescorpse