August recommendations
10:17
Hello
TV serie - Another
"Koichi Sakakibara, un chico de 15 años, es transferido a la clase 3-3 de Yomiyama del Norte, donde se encuentra la peculiar Misaki Mei, que es aparentemente ignorada por sus compañeros de clase. Pero la clase es pronto atrapada en una epidemia donde los estudiantes, o personas relacionadas con la clase, se ven envueltos en misteriosas muertes. Las continuas muertes tienen algo que ver con el misterio de 1972, y Koichi y Mei deben descubrir la causa de estas muertes misteriosas y encontrar la manera de poner fin a la misma antes de que se ponga fin a la vida de los estudiantes de la clase y vinculados"
"Koichi Sakakibara, a 15yo boy, is transfered to 3-3 class Yomiyama North, where is Misaki Mei, which is apparently ignored by her classmates. But the class is soon caught up in and epidemic where students, or people associated with students, are involved in mysterious deaths. Continous deaths are associated with the mystery of 1972, Koichi and Mei must discover the cause of these mysterious deaths and found the form to end with it"
"¿Cuándo empecé a escribir mensajes que nunca envío? ¿A qué velocidad debo vivir para volverte a ver? Después de graduarse en escuela primaria, Takaki Tono y Akari Shinohara fueron por caminos separados a pesar de lo que sentían uno por el otro. Lo unico que pasó entre ellos fue el tiempo. Un día, en medio de una tormenta de nieve, Takaki finalmente fue a ver a Akari. La película consta de 3 historias que narran varias etapas desde distintos puntos de vista: "Extracto de Flor de Cerezo", "Cosmonauta" y "5 centímetros por segundo"
"When I started writing messages that never send? How fast should I live to see you again? After graduating from elementary school, Takaki Tono and Akari Shinohara went for separate roads despite their feelings. What only happened between them was the time. One day, in the middle of a snowstorm, Takaki finally went to see Akari. The film has 3 stories told multistage from different points of view. "Flower Extract Cherry "," Cosmonaut "and" 5 centimeters per second "
Cosmético/Cosmetic product - Snow White Cream
Puedes leer mi review
AQUÍ
You can read my review HERE
Web -
PoupéeGirl

Poupée es una web japonesa que funciona a nivel internacional. Es un tipo de red social en la que tu user es una muñeca. A partir de ella puedes interaccionar con chicas principalmente, aunque también hay chicos, de todo el mundo. Puedes subir fotos de tu ropa, comentar, comprar ropa a tu poupée y mucho más. A partir de la web he conocido a varias bloggers internacionales, así que como red social, perfecta.
Poupée is a Japanese website that works internationally. It's a type of social network where your user is a doll. From it you can interact with girls mainly, but there are guys too, from everywhere. You can upload photos of your clothes, comment, buy clothes to your poupée and more. From the web I have known several international bloggers, as well as a social network, perfect.
My poupée
Receta/Recipe - Nutella's cheescake
click en la imagen para ir a la receta
He hecho esta tarta unas 3 veces y no tengo ni una foto, ni tutorial, ni nada... soy un desastre!
Es bastante sencilla de hacer (si la hago yo, cualquiera puede) y está *-* deliciosa! Al ser cheescake se acentúa el sabor de la nutella. Aviso que es para gordos, ya que contiene 400gr de nutella (a parte de más azúcar).
Recomiendo que sigáis el blog de
Alma
para más recetas deliciosas! En serio, es una pasada lo que hace.
I made this cake about 3 times and I have no picture, no tutorial or anything ... I'm a mess!
It's pretty simple to do (if I do, anyone can) and is *-* delicious! Being cheescake, flavor of nutella is accentuated. Notice it is for fat because it contains 400g of Nutella (a part of more sugar).
I recommend you to follow Alma's blog for more delicious recipes! Seriously, it is amazing what it does.
¿Qué os ha parecido?
What do you think about?
THANKS FOR READ AND COMMENT!
Goodbye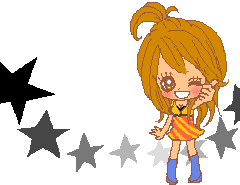 cookiescorpse