[REVIEW] Charcoal nose cleansing strips
13:32
Hello
Cuando hago pedidos de maquillaje suelen enviar muestras de otros productos, así que tengo varias acumuladas y ahora que tengo mas tiempo (porque al fin estoy de vacaciones!) iré haciendo reviews.
El primero que probé fue "Charcoal nose cleansing strips" una banda exfoliante para puntos negro de la nariz (aunque yo creo que si me la hubiera puesto en la barbilla, porque ahí tengo más, me habría servido igual).
When I order makeup often send samples of other products, so I have accumulated several and now I have more time (because I'm finally on holidays!) I'll do reviews.
The first one I tried was "Charcoal Nose cleansing strips" an exfoliating black belt nose points (although I think if I had put it on the chin, because that I have more, I would have done the same).
Las instrucciones del producto venían al dorso, lo cual era muy práctico. Viene una banda única (no se si habrá packs con más bandas).
Product instructions are on the back, which was very convenient. Comes a single band (not sure if there will be packs with more bands).
(wash this part)
La cosa era despegar el producto del plástico y humedecerlo un poco. La verdad es que era bastante pegajoso y resbaladizo, pero se adhiere super bien a la piel.
The thing was off plastic product and moisten slightly. Actually it was quite sticky and slippery, but super adheres well to the skin.
Una vez puesto, se va secando y se queda bastante duro. Hay que dejarlo actuar entre 20-30 minutos.
Once set, it will drying and stays so hard. You have to leave it on 20-30 minutes.
En el envase ya avisan que hay que retirarlo con cuidado, a mi se me quedaron algunas zonas con restos pero se retiran fácilmente con agua.
Lo único, duele cuando lo despegas pero limpia el poro que da gusto, se ven los restos en la tira y MADRE MÍA QUE BIEN!
On the packaging warn that it must be removed carefully to my left me with some areas remains but is easily removed with water.
The only, hurts when I take off but clean the pore that gives pleasure, are the remains on the strip and OH GOD THAT GOOD!
Me dejó la nariz suave e hidratada. Sinceramente, estoy super contenta con este producto, y lo añado sin duda a la lista de futuras compras.
It left soft and hydrated my nose. Honestly, I'm super happy with this product, and I certainly add to the list of future purchases.
Adherencia/Traction: ★★★★★
Hidratación/Hydration: ★★★★☆
Limpieza/Cleaning: ★★★★★
Duración/Duration: ★★★★☆
What do you think about this product?
Did you know it?
THANKS FOR READ AND COMMENT!
Goodbye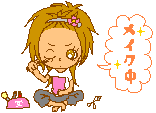 cookiescorpse